If you're looking for a stealthy low output vaporizer for nic salts or regular 6 – 12mg e-liquids, the Vaporfi Vaio Mini is a product worth checking out. This tiny vape feels super comfortable in the hand and battery life on it is impressive. It's easy to fill with e-liquid, fun to use and great for beginners. You can buy it separately but we recommend Vaporfi's bundle deal, which includes the device, 5 extra coils and a 30ml bottle of custom e-liquid.
Ecigguides Editors' Rating
PROS:
Good battery life
Nice choice of colors
Ultra portable AIO
CONS:
Vapor production and flavor could be better
Contents and colors
The Vaporfi Vaio Mini comes packed in a standard white and green cardboard box. Inside you will find the vaporizer, chimney section, two 1.0 Ohm coils, micro-USB cable, and the user manual. It comes in a wide range of colors including Pink, Blue, Red, Purple, and Black. This makes it suitable for both genders and it can easily fit inside any pocket or purse.
Vaio Mini: Design and features
The main features of the Vaporfi Vaio Mini are portability and performance. The device is so tiny it can fully fit inside the palm of your hand. This makes it super stealthy and at the same time comfortable to use. The rubberized finish ensures a good grip and the mouthpiece feels quite natural.
Just like the Air 2 Mini, this is also an all in one vaporizer, but offers far better vapor and battery life. Tank capacity is 2.0ml and uses a rod style chimney section, with the coil at the base. This device has a very cool fill port on the side and it will prevent your hands from getting dirty. Under the slide to open fill port there's a tiny e-liquid level indicator window. On the opposite side we have the micro-USB slot as well as four blue colored LED notification lights. These LEDs will show remaining battery life and they glow each time you take a puff. You can also press the fire button twice to get an accurate reading.
Powering the Vaporfi Vaio Mini is a pretty surprising 1000mAh battery. Depending on the style of vaping this can last anywhere between 4h to a full day of moderate use. Five clicks turns the device on and off and the recharge process takes over an hour.
VAIO Mini 360 view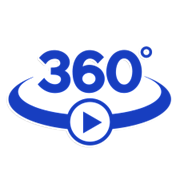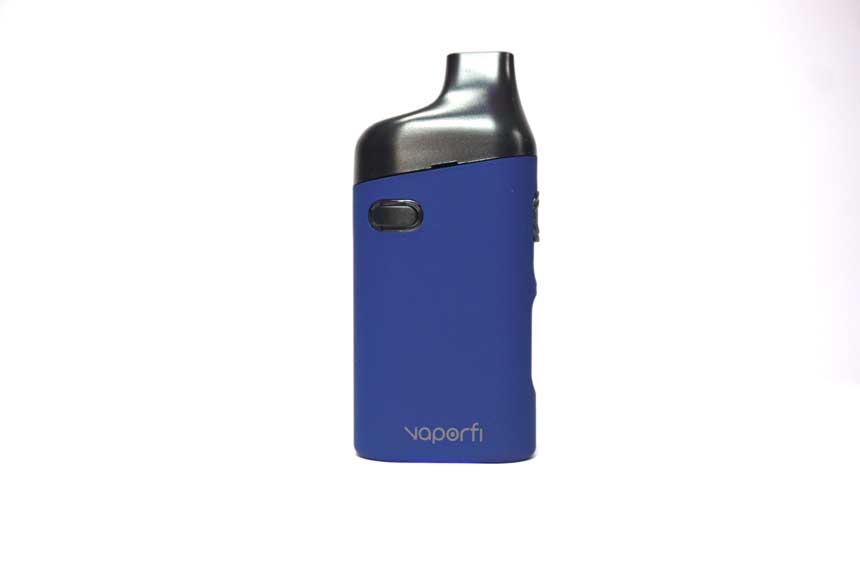 The Vaio Mini coils
The 1.0 Ohm coils are pretty decent but don't except to be blown away by their performance. After all this is a stealthy, low output vaporizer intended mostly for mouth to lung use. You can also direct lung it if you like the tight draw, but this dramatically affects battery life.
They work great with nic salts or with regular juices. We found 6mg to be enough when it comes to freebase nicotine, but beginners could go as high as 12mg. The only thing you need to be careful about is VG concentration. The recommended ratio is 50/50 VG to PG but you can go as high as 60/40 without any issues. In the case of 70/30 we did experience a few dry hits, mostly during chain vaping and direct lung draws.
Vaio Mini: Performance
The Vaporfi Vaio Mini is a well-built low output vaporizer and offers good performance in this category. Vapor production and flavor are more than ok, and coils last for up to one week. They are not as good as those on the Aspire Breeze, but they do a decent job, especially with nic salts juices. The device is easy to refill, easy to use and it's something we recommend for beginners. All in all it's great tiny vape, super stealthy and ultra-portable. We recommend getting the bundle deal, with a total of 7 coils and a 30ml bottle of custom made e-liquid, tailored to your personal preference.
Product Specifications
| | |
| --- | --- |
| Battery life: | Average |
| Brand: | VaporFi |
| Built Material: | Platics (general) |
| Charge duration: | 1 - 2 hours |
| Color: | Blue, Black, Red, Purple |
| Device Size: | Small/Tiny |
| Production year: | 2017 |
| Weight: | Under 100g |