Smoant have released some pretty cool mods lately and this one is definitely no exception. Powered by an updated Ant218 V2 chip, the Smoant Ranker 218W can fire in under 0.015 seconds. It features upgradeable firmware and comes with a fire bar instead of the usual button.
With a very futuristic design and topped with high quality leather, this mod is an absolute pleasure to use. Feels high end, has all the temperature controls and enough power to match any powerful sub ohm tanks or RDAs.
Ecigguides Editors' Rating
PROS:
Great design
Very responsive chip
Outstanding performance 
Packed with features 
CONS:
Mostly intended for left hand use
Atomizers over 25mm look a bit weird on top of it
What you get in the Ranker box
The Smoant Ranker 218W comes packed in a black cardboard presentation box. Inside you will find the device itself, a micro-USB charging cable, the user manual and a warranty card. The mod is available in three different colors: Black, Tarnish, and Camo, with black or brown leather.
Beautiful design, great features
In terms of design, this mod is one of the most beautiful we tested. We love its futuristic look, and the materials used are of highest quality. It doesn't rattle; feels great in the hand and the leather accents give it that high end vibe.
The Smoant Ranker 218W measures 92mm x 60mm x 32mm and is made from Zinc alloy. It has a spring loaded 510 connector on top and looks great with atomizers up to 25mm. You can ultimately use it even with bigger atties like 28mm or 30mm without any overhang. They will however look a bit weird due to the angled design.
The 1.35" color TFT display as well as adjustment buttons and micro-USB slot are placed on the front. The fire bar is nice and comfortable and has cutouts for your fingers. Battery door is placed on the base and the mod takes two high drain 18650 cells.
Same great user interface
Since it uses the same chip as the Cylon, the user interface is pretty similar. And that's a good thing because it's one of the most intuitive we've ever come across. Has all your temperature controls like Nickel, Titanium, Stainless Steel and TCR and you can also adjust the wattage in TC mode.
Power curves and / or temperature curves are easily customizable. This way you can fully adjust the experience for the first 10 seconds of each inhale. The mod also has numerous safety features like reverse polarity protection; short-circuit protection, low voltage protection and over charge protection.
The Smoant Ranker 218W goes from 1W – 218W in power mode and from 200 – 600°F in temperature control. Minimum resistance is 0.1 Ohms and the firmware is fully upgrade-able. The fire bar works perfectly and the layout of buttons feels very natural. Unfortunately it's more suitable for left handed vapers due to the placement of the display.
Performance of the Ranker mod
As you might expect, performance on the Smoant Ranker 218W is outstanding. The chip is super responsive, temperature control works perfectly and with power curves you can customize the experience to the last detail. It's a bit on the bulky side but the design is awesome. We recommend this device to intermediate and advanced users, paired with a top range sub ohm tank or RDA.
How does it compare to the Cylon?
First of all, both these mods are very good performers and they use the same chip. The Ranker has a more interesting design and a fire bar, while the Smoant Cylon comes with a brighter display. The Ranker is also a bit wider and bulkier. User interface is almost identical and they both offer the same features. Another difference we noticed is with atomizers bigger than 25mm. These look a lot better on top of the Cylon due to its classic design.
SMOANT Ranker 360 view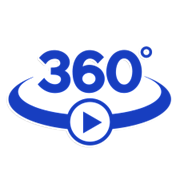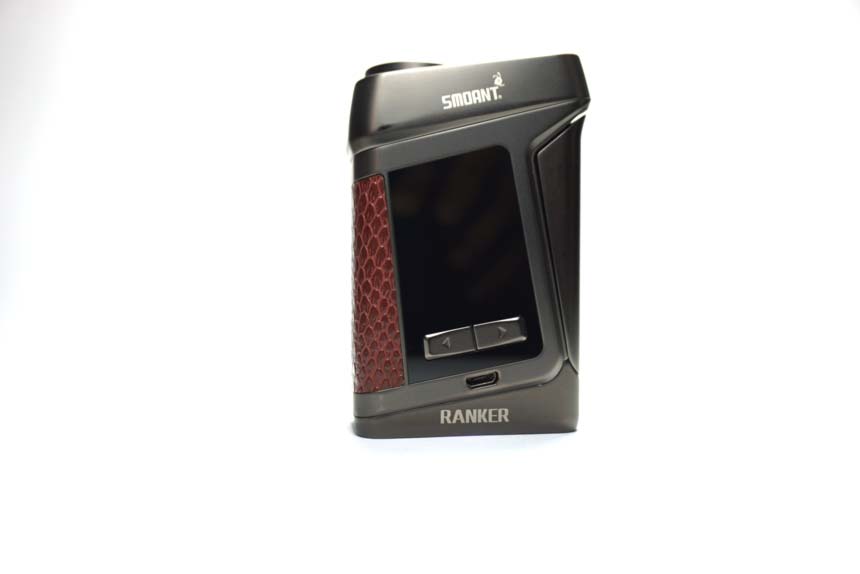 Product Specifications
| | |
| --- | --- |
| Battery life: | Great |
| Brand: | Smoant |
| Built Material: | Zinc Alloy |
| Charge duration: | 2 - 3 hours |
| Color: | Black |
| Device Size: | Bulky |
| Production year: | 2017 |
| Wattage: | Over 220W |
| Weight: | Between 100 - 200g |