The Best Online Vape Shops 2020 - Top vape shops we all know and love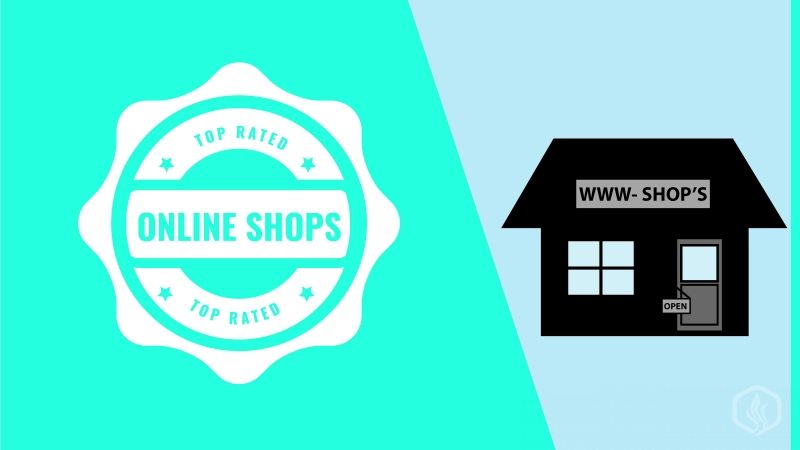 Welcome to our best online vape shops in 2020 list.
When it comes to online vape stores we've had our fair share of experiences. From the nice surprise of receiving an order the next day to the disappointment of getting the wrong products or DOA items.
Finding a good vape shop is not easy. We are fully aware everyone is susceptible to making mistakes, however the way an establishment handles these mistakes makes all the difference. A story of success is built on trust. Everything from the packing and handling team to customer support needs to work in full harmony.
It's not just the items in stock but how a customer feels after receiving a product and how willing is he to order again. That's why, in order to help our readers we decided to make a list of the best vape shops online:
Best online vape shops 2020

These are the top online vape shops we use when purchasing mods, coils, e-liquids and accessories. We rarely encountered issues, but when we did they gladly sorted things out.
Direct vapor
Direct Vapor are one of our favorite vape shops online. They sell hundreds of starter kits, mods, tanks and atomizers and various e-liquid lines. Their customer support is fantastic, prices are unbeatable and they have free shipping on all domestic orders.
All the products are of the best vape brands. Everything they sell is 100% genuine and there is a 15 day return policy.
Also all hardware is covered by a 60 day warranty, with shipping being free both ways. There's no restocking fee. We've tested dozens of products from these guys and didn't encounter a single problem. They are hands down one of the best shops in the US.
Main reasons they are on this list:
Only genuine vapes, no clones
Free shipping on all domestic orders
Great customer support
Verdict: Direct Vapor is a top online vapor shop boasting a wide range of products at really good prices. They offer free domestic shipping and the customer support is very reliable.
Vapor 4 Life
Famous all over the world for their great starter kits, Vapor4Life are one of our favorite vapor shops online. They have a very diverse range of products from disposable ecigs to high end mods and sub ohm tanks.
They also sell 3rd party devices from brands like SMOK, Joyetech or Kanger and many delicious e-juice lines. Their customer support is one of the best and they also offer 30 day money back guarantee and 90 day warranty on all hardware.
Main reasons they are on this list:
They have a wide range of proprietary products
30 day full money back guarantee
They have coupons for some of their best selling items
Verdict: When it comes to legit vape shops, Vapor 4 Life is a place we definitely recommend. Besides major brands they also sell their own vape gear, which is fantastic.
VaporDNA
One of the biggest online vape shops in the United States, VaporDNA have some of the newest and most exiting products on the market. Everything from the coolest box mods to sub ohm tanks and great rebuild able dripping atomizers. They also carry dozens of top shelf e-liquid brands.
Shipping is free for domestic orders over $49. Free shipping on international orders over $199 is also possible using DHL Worldwide Express. There's a 45 day money back guarantee on all orders. A return fee of 15% may apply in some cases.
Main reasons they are on this list:
Very big selection of items
Serious fraud detection and protection system
Great prices
Verdict: VaporDNA is one of the biggest internet vape shops around. They have a wide selection of items from all categories and their prices are amazing.
Elementvape
Elementvape is one of the biggest online vape retailers in the United States and also one of our favorites. Their selection of products is incredible, and this is the perfect place to find the newest and most interesting vapes on the market. Everything for powerful box mods to versatile pod systems and everything in between.
Main reasons they are on this list:
Free shippig on orders above $50
Excellent customer service
30-day money back guarantee
Verdict: Elementvape is one of the biggest US online vape shops with incredibly competitive prices, lots of products and free shipping on orders over $50.
Heaven Gifts
One of the biggest Chinese online shops out there, Heaven Gifts are our go-to place for recently released hardware. Since many of the famous vape brands like SMOK, Smoant, Innokin, and Aspire are based in China, it's much easier to get your hands on the novelties.
Their customer support speak good English, they are very friendly and they carry thousands of products.
Shipping can take anywhere between 3 - 40 days, but it all depends on the delivery method. UPS, DHL and FEDex are the fastest. There are some restrictions on e-liquids and batteries.
Main reasons they are on this list:
Massive selection of products
Customer service in English
Various shipping options
Verdict: Heaven Gifts is a Chinese vape shop with a good international reputation. They sell a huge selection of products and there are plenty of shipping options to choose from.
Breazy
Apart from a nice stock of mods, tanks and e-liquids we particularly like Breazy for their pod systems. It's one of the few establishments to carry all the major brands and most of their flavors. Also it's the place to look for nicotine salts juices and low output AIO vaporizers.
They have all sorts of customizable monthly e-juice plans as well as different deals on hardware and liquid. Their customer support is great and they also have an app which shows physical vape shops near your location.
Main reasons they are on this list:
Huge selection of e-liquids
Big selection of pods and nicotine salts
Top notch customer support
Verdict: Breazy is our go to place for e-liquids, nicotine salts and replaceable pods. They have really good prices and the customer support is outstanding.
VaporFI
Vaporfi have started as an American vape brand and now they sell a wide variety of 3rd party products. Besides their fantastic array of e-liquids and proprietary vape pens and mods, you can now find in their online shop brands like SMOK, Vaporesso, iJoy, Innokin, or Sigelei.
Main reasons they are on this list:
Good selection of vape brands
Proprietary mods and pens
Very good e-liquids and "make your own" option
Verdict: VaporFI have started as a vape brand, but now they are one of the biggest shops online. They sell a wide range of brands and they also have their own products.
How to shop for vapes online
Placing an online order might seem difficult at first, regardless if we're taking about vaporizers, clothes or electronics. But once you get the hang of it, you will find that it's very easy process. It also helps you save money on the long run and opens the gates to a much broader selection of products.
How to order from an online vape store
If you found the product you've been looking for then the first step is to add it to the virtual shopping cart. The next step is to figure out if the product needs anything else in order to work. In the case of vape mods you might need a battery, some e-liquid and a sub ohm tank if these are not included with the device.
After all the products are in the cart, it's time to hit that checkout button and register an account with the online vape establishment. A registered account is required for age verification purposes and for simpler future checkouts from the same shop. Just fill in your name, email address and shipping details, along with any other required information.
After you finish the checkout process and pay with your credit card you will be provided with the confirmation code and tracking information. This will make it easy to check for the status of your order and help you if you want to get in contact with customer service.
After you receive the product and get to test it for a while, we recommend writing a review. Many top vape shops allow users to provide feedback on particular products that gets published on the site. This way you help others with more in depth information and pros and cons.
Should you buy from an international retailer?
Although there are many domestic vape stores to choose from, sometimes you will only find a specific product with international vapor shops. These are usually from China and the prices are similar if not cheaper.
However, when you buy a vape product from a Chinese you need to be on the lookout for clones. These usually have the words "similar", "compatible", "replica" or "clone" in the name and they should be avoided.
There is also the problem of shipping and logistics. Many international mail or shipping services do not handle e-liquids or batteries. This means you are limited to just a couple of shipping options and methods for certain items.
In addition, depending on the provider, shipping can take anywhere from 3 days to 1 full month. This means you have to be extra careful on all the small details and know exactly what to expect. We always recommend paying the extra fee for getting an international tracking number.